Beach Towel Adult Wearable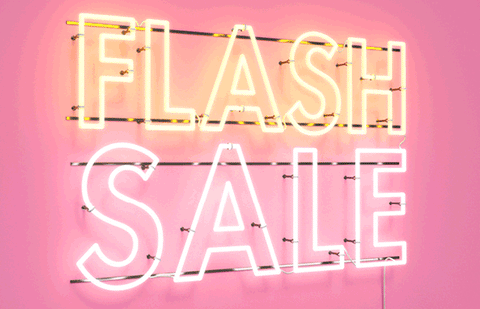 If you're looking to head to the beach, but looking to carry nothing, yet still use a beach towel, you've come to the right place. The Towelkini is a unique and quite odd beach towel that you can wear like a dress... or bikini? It's essentially a regular towel with a hole in the middle for your head, and two holes below that for your legs.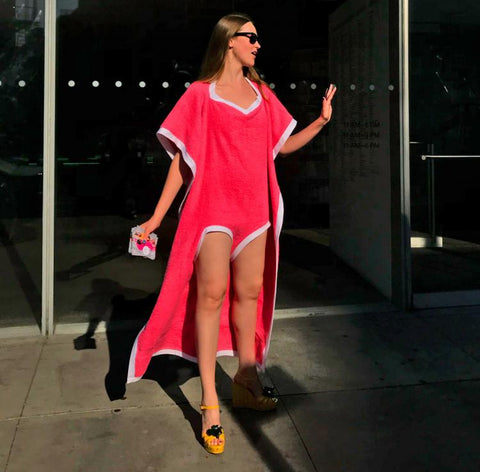 Is there a real need for the Towelkini? I would say probably not, since it essentially serves no real purpose or function. But is it a unique way to display your weirdness to the world? Sure. If you'd like to lie half on sand, and half on a towel while at the beach, the Towelkini might be for you.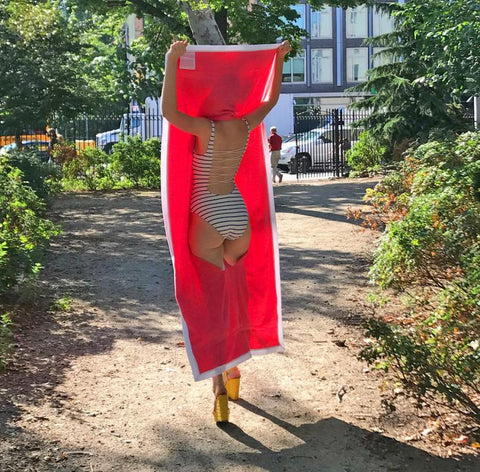 A perfect way to get a farmers tan while tanning at the beach, the Towelkini is made from the finest grade of terry cloth, comes in hot pink or yellow colors to choose from, lets you display your bare or suited back when wearing it, and it measures 70 inches long x 34 inches wide.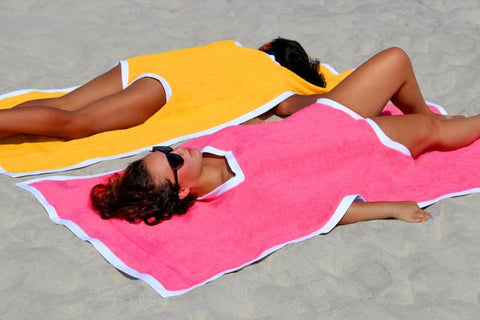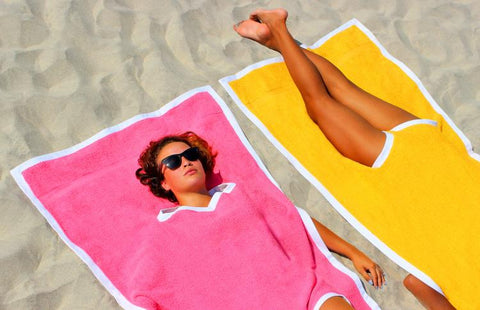 Package Include:
x1 Beach Towel 
100% Secure payment with SSL Encryption.
Orders ship within 1 to 2 business days.
FREE WOELDWIDE SHIPPING ON ALL ORDERS.