Buddy Bed™ - Anti Flat Head Baby Bed

AVOID THE RISK OF THE FLAT HEAD SYNDROME

& LET YOUR LITTLE ONE HAVE A SAFE AND RESTFUL SLEEP
Everyone needs a good sleep to function properly. For babies, it is even more important as their growth depends on it. So, we have to be extra cautious about their sleeping posture and cycle, therefore Buddy Bed™ takes care of your baby's sleep and improves their posture.
In the first 6-8 months, a baby's skull is very soft and the bones can be deformed by pressure. As a result, if your baby doesn't get the proper support - there's a high risk that your baby's skull may flatten. This is known as a "flat head syndrome." or Plagiocephaly.
Most of the regular treatments for flat head syndrome involve painful exercises and wearing a molding helmet for a long period of time. These treatments are expensive, exhaustive and unpredictable. Early prevention is the best way to minimize risks. 
The Buddy Bed is an effective way to reduce risk of flat head syndrome and maximizing safety for your child. 
AS SEEN IN
WHY

PEOPLE LOVE

THE BUDDY BED™
👶 ANTI-ROLLOVER SHAPED PILLOW
Is your little one a wiggle-worm? Buddy Bed keeps your baby in place so they're less likely to startle and will sleep longer!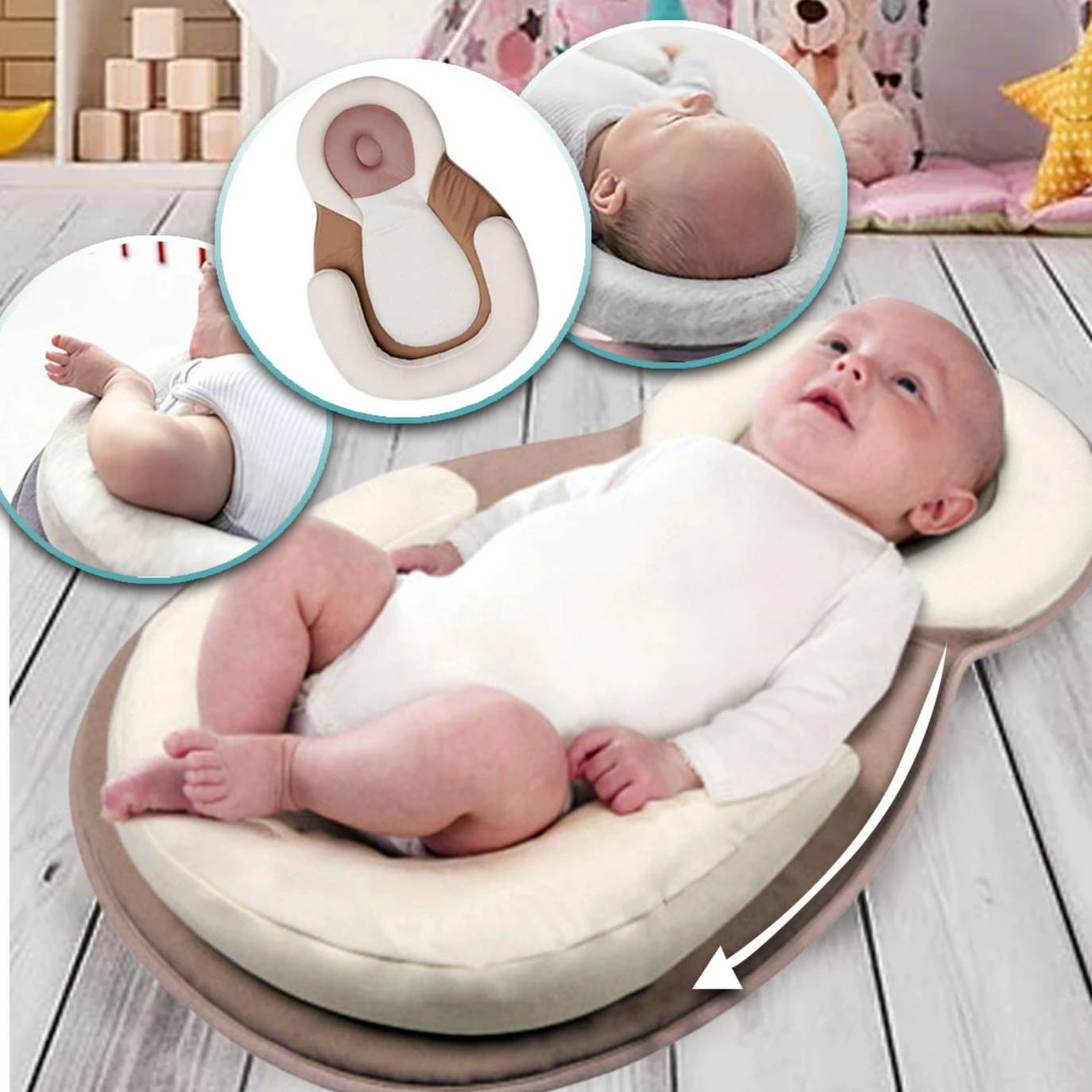 👶 REDUCES THE RISK OF FLAT HEAD
Over 30% of babies under 6 months have Flat Head Syndrome. So, we have to be extra cautious about their sleeping posture and cycle.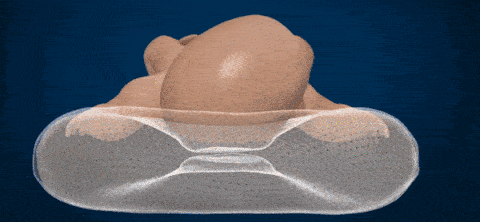 Our Portable Baby Bed is ergonomically designed for optimum safety and comfort. The headrest, body support, and the edges create a nest-like structure that assures an ideal sleeping position. It is designed to distribute pressure evenly over the skull while the baby lies on their back, which helps the baby develop the proper head shape.
👶 WOMB-LIKE FEEL
is designed in such a way that it imitates the shape of a mother's womb. It perfectly adapts to your baby's body shape providing optimum head and back support and raises the newborn's head and legs. This position is similar to the natural fetal position which helps the baby relax so the baby sleeps better.
👶 FACILITATES DIGESTION
The baby sleep pad adapts to every type of bouncer, rocker, swing, stroller and more, which makes it an essential accessory for your baby, whether your little one is laying down to play, rest or sleep. The adjustable leg support raises the baby's legs to help with breathing and digestion.
👶 A TRAVEL NECESSITY
Take the Portable Baby Bed ANYWHERE you go, so you can guarantee that your child will be 100% SAFE and get a perfect night's sleep no matter where you are!
It's lightweight, washable and its anti roll over support. Ultimately, you won't want to leave home without it, no matter where you go you now have a way to make sure your baby is soothed, cozy and safe, leaving you free to relax!
👶 PROVIDES ULTIMATE COMFORT
Buddy Bed is made with premium quality cotton fabric and stuffed with soft memory foam to give your baby a comfortable and sound sleep. The mesh provided on the backside is breathable and the middle portion is provided with a waterproof layer.
👶 HELPS PREVENT STARTLE REFLEX
Built-in cushioned edges are an essential part of the Buddy Bed™ beneficial design. It creates a cocoon feel that reassures the baby and prevents startle reflex, also known as Moro reflex.
👶 GROWS WITH YOUR BABY
Buddy Bed™ is not just portable or foldable, but it is also adjustable. There are adjustable straps that can be removed and reattached desirably. It means that your baby can sleep on it even after growing a little as the early months are the most important ones for their growth.
👶 FREE WORLDWIDE SHIPPING 
100% Free Standard Insured Shipping anywhere in the World, we've got you covered.
👶 30 DAY, 100% MONEY BACK GUARANTEE 
If for any reason you feel that this product isn't for you, feel free to send us an email at our store address and we'll promptly refund your money. No questions asked!
"ACCORDING TO A NEW STUDY,

SLEEP PROBLEMS AMONG INFANTS ARE VERY COMMON"
According to a new study, sleep problems among infants are very common and normally improve by the time the child reaches the age of two. The study was carried out by the Finnish Institute for Health and Welfare (THL) and the University of Turku.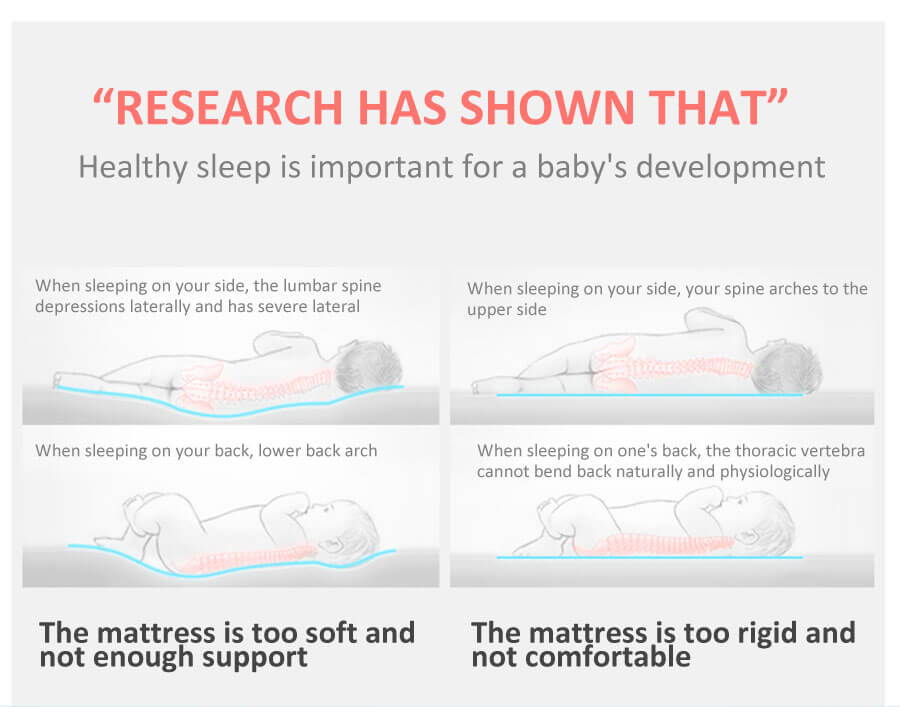 "Sufficient sleep is certainly important for a child's well-being. The amount of sleep required depends on many factors... It is important to look at the child's well-being as a whole."
"If the parents are very concerned about their child or their own ability to cope, help should be sought even before these levels are reached," Paavonen emphasises. "It is important to look at the child's well-being as a whole."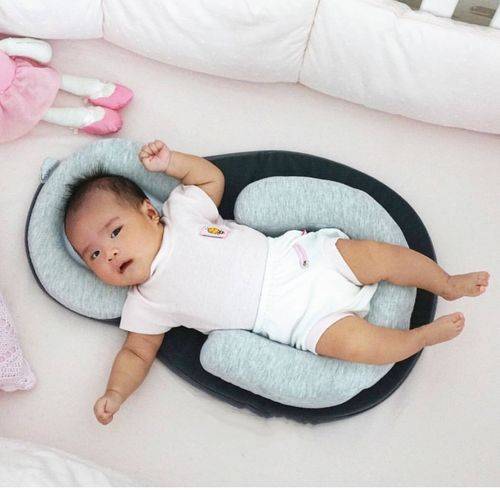 This is why we come up with our Portable Baby Bed, it's a unique product for all new parents struggling and worrying about their newborn while sleeping! our bed will keep your child in a safe position with its anti-rolling shaped pillow, that imitates an infant's embryo period, making them feel comfortable and allowing them to sleep well all night long.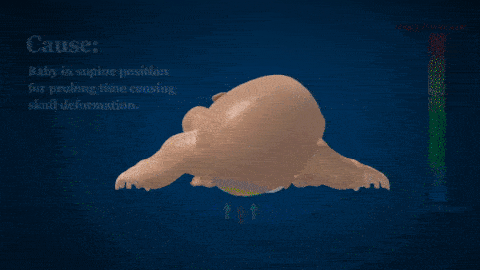 A DOCTOR'S RECOMMENDATION
"I've recommended Buddy Bed™ to clients with babies suffering from reflux, and to prevent flattening of the soft bones of the skull. It's safe and sturdy but comfy for a small baby. I've even taken to using one in the clinic as it keeps babies snug during their osteopathic sessions."- Kate Bernstein, Paediatric Osteopath

"Jen S"
I normally do not write reviews but figured I have to let any new parents know how much this thing has saved us daily with our newborn baby girl.
"Maria A Diaz L"
Bought this for our newborn - who loves sleeping on his side. This has eliminated him from sleeping on his side and has allowed us (first-time parents) with some peace of mind. He also doesn't kick himself awake and allows for a longer less fussy sleep schedule.
"Marsha N"
A lifesaver when your baby won't sleep in the doctor recommended bassinet. I tried this after seeing an ad and was shocked how well my baby slept after putting this in the bassinet! I also recently washed (and air-dried) and looks great. The only thing I wish is that it was safe to tumble dry.
FAQS
Q: What size does it support up to?
A: It depends on the size of your child. However, babies up to 18 months fit comfortably on the bed.
Q: Is it safe to use overnight?

A: yes its safe. however Don't share a bed with an infant under 4 months of age ,having the Buddy Bed™ next to the bed is a better choice.
Q: Can you wash it?
A: Yes, you can! The entire bed is washable on standard wash cycles with no deformation of the product itself.
Q: What are the dimensions of the bed?
A: Buddy Bed™ is 55cm x 38cm x 22cm. The vertical padding lengths range from 8cm at the head to 16cm at the bottom.
SPECIFICATIONS
✔Age range: 0-12 months
✔Function: Bed/Play-time
✔Material: High Quality Breathable Cotton
✔Machine Washable 
✔Size: 55 cm *38 cm 
✔Package weight: 8.8 ounces
OUR PROMISE TO YOU
🔢  FREE Insured Worldwide Shipping: Each order includes real-time tracking details and insurance coverage in the unlikely event that a package gets lost or stolen in transit. Due to high demand in rare cases the delivery time frame is between 6-10 business days. Depending on your location, you may receive items much earlier.
👩‍🔧 24/7 Customer Support: We have a team of live reps ready to help and answer any questions you have within a 24-hour time frame, 7 days a week.
🏅 Safe & Secure Checkouts: We use state-of-the-art SSL Secure encryption to keep your personal and financial information 100% protected.


100% Secure payment with SSL Encryption.
Orders ship within 1 to 2 business days.
FREE WOELDWIDE SHIPPING ON ALL ORDERS.