POREVACUUM™ PORE CLEANSER & BLACKHEAD REMOVER
Secured and trusted checkout with:
---
50% OFF
FREE SHIPPING
Eliminate Blackheads Easily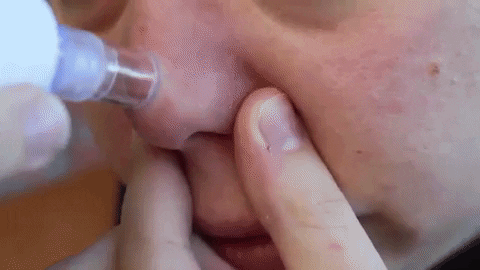 The Freshface Blackhead Remover easily removes blackheads using gentle micro-suction technology all while reducing the size of your skin's pores. By penetrating deep below the skin's surface, the pores are rid of excess oil and dirt, making your skin cleaner and smoother.
The Freshface Blackhead Remover is the newly invented solution to shrinking large, oily pores.  Replaceable suction heads are included in this set, ensuring that it works for all types of skin! Everyone is sick and tired of large pores and blackheads!
BENEFITS:
Effectively minimizes the appearance of large pores and helps to remove dirt that causes acne & blackheads.
Pores are rid of excess oil and dirt, making your skin smoother and cleaner.
Easy to clean, simple to operate, portable for home or travel use.
Improves skin tone and pore appearance.
Light weight and compact to put in your cosmetic bag, use anytime and anywhere!
How to Use?
1. Wash face with clean water.
2. Fit isolation pad and probe to the device.
3. Turn the device on and choose mode.
4. Apply the probe to face and move slowly.
5. After use, turn the device off.
6. Remove the probe and clean with cotton swab.
7. Apply skin care products to face.
100% Secure payment with SSL Encryption.
Orders ship within 1 to 2 business days.
FREE WOELDWIDE SHIPPING ON ALL ORDERS.