High Pressure Power Washer
TURN YOUR ORDINARY HOSE
INTO A POWER WASHER!
Ordinary pressure washers are big and bulky and they cost a fortune! 
Our Power Washer turns any ordinary hose into a powerful pressure washer suitablable for any hard job around the home. It's designed collects, forces and pushes out high-pressured water, strong enough to compete with pressure washer worth hundreds of dollars!
With its interchangeable nozzle head and stainless steel control valve, you're able to increase or decrease pressure on the fly! 

The Home & Garden Solution For:
✔️Roof Tops
✔️House Siding
✔️Concrete & Brick
✔️Fences
✔️Vehicles
✔️Gardens
✔️And Much More!

Not only does our compact power washer compare pressure wise to those loud, gas-guzzling pressure washers. It's only 18 inches long and can fit almost anywhere for quick & easy storage!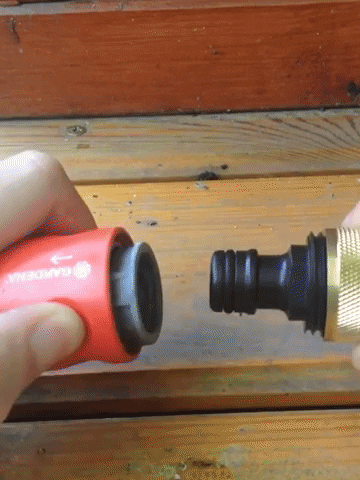 Our high-pressure compact power washer is guaranteed to
become one of the most useful tools in your entire house.


Package Includes:
1 x Pcs High-Pressure Water Gun

Additional Details:
Material: Aluminium Alloy(body) + Steel(Valve)+ Copper(Nozzle head) + TPR(handle)
Length : 46.5cm
Additional Tube Length: 66 cm
100% Secure payment with SSL Encryption.
Orders ship within 1 to 2 business days.
FREE WOELDWIDE SHIPPING ON ALL ORDERS.