Kitchen knife set, Mr Moos 4 piece nested knife set-free shipping
More Information
Have you seen a knife that can literally split into multiple knives and come back looking like a single knife? This is not a make-belief set of knives, these blades actually exist. Nesting Knives are four times everything. They look smooth and shiny, and are as sharp as they look!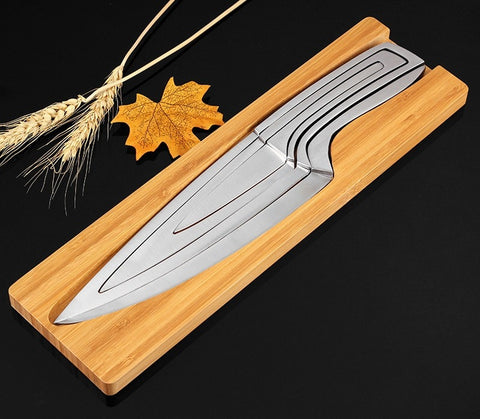 4 Knives in 1
The first (smallest) knife is a paring knife and has a blade length of 9.5 centimeters with a handle length of 10.5 centimeters. The second knife is a utility knife. It has a blade length of 16 centimeters and a handle length of 13 centimeters.
The third knife is a standard chef knife with a blade length of 20 centimeters and a handle length of 13.6 centimeters which you can guess is slightly shorter than the fourth knife, a slicer, with a blade length of 21.5 centimeters and a handle length of 12 centimeters.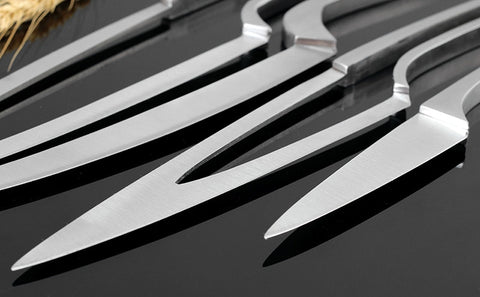 Futuristic Design
To add to the aesthetics of the knives is the single-piece design. The knives and the handles are made of the same material – a single piece of steel. The entire set weighs about 915 grams (with packaging).
High Quality and Durable
Made of 5Cr15Mov stainless steel, these Nesting Knives can be sharpened with ease. The knives also have good edge retention and are resistant to corrosion. They have a hardness classification of 58HRC.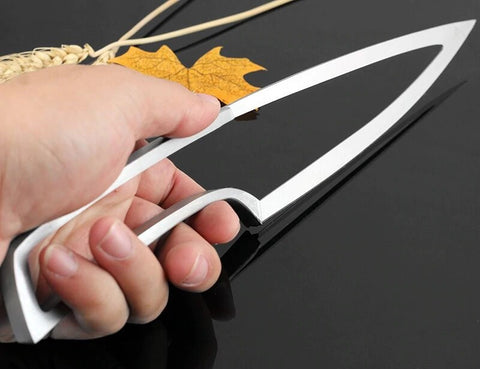 Versatile Design
The Nesting Knives ensure a professional experience. To remove one knife, just press the tip of the blade down and lift the knife by its handle.
Product Data
| | |
| --- | --- |
| Type | Knife Sets. Chef Knives. |
| Material | Stainless Steel |
| Packaging | Four-Piece Set |
| Certification | CIQ |
100% Secure payment with SSL Encryption.
Orders ship within 1 to 2 business days.
FREE WOELDWIDE SHIPPING ON ALL ORDERS.