Power Puncher™ - Full Body Resistance Trainer

AMPLIFY YOUR WORKOUTS

AND TAKE YOUR PHYSICAL ABILITIES TO THE NEXT LEVEL!
Resistance training plays a massive role in every training to enhance your speed and explosive power as well as increasing muscle strength and burning fat. 
Power Puncher™ has been designed from a biomechanical perspective to enhance the movement and strength of your lower and upper body.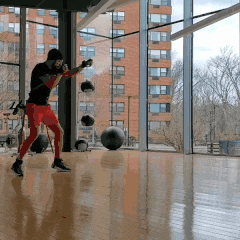 Resistance training has been around for years but never like this. For the first time ever, you can train the EXACT motions and forms used in your sport.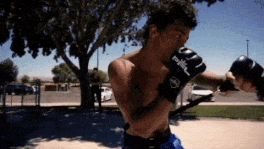 Designed to make you better than your competition, the Power Puncher™ Trainer helps you become stronger, faster and more explosive through resistance training.
Power Puncher™ helps strengthen your upper/lower body, enhances your movements and conditions your body to perform better when it matters most. While making you the athlete NO ONE wants to face.
You don't need a lot of fancy gimmicks to get great workout with the Power Puncher™ Trainer. It can be supplemented into your current training program but it's effective enough to be used on its own.
WHY PEOPLE CHOOSE THE POWER PUNCHER

™
🥊 GAIN EXPLOSIVE POWER
Resistance from the Power Puncher™ Trainer strengthens your muscles to combat tension generated by the bands. Once your body is used to the resistance those movements become easier to perform and more explosive.

🥊 ENHANCE SPEED
Without speed, power is useless. Enhance your speed and have the advantage in any striking exchange.

🥊 INCREASE MUSCLE STRENGTH
Fighting takes muscular strength & endurance. Level up your strength and stay strong throughout the entire fight. No quitting here.

🥊 IMPROVE STAMINA, FORM & MUSCLE MEMORY
Resistance training allows you to perform more reps safely and effectively improving stamina and technique.

🥊 SUITABLE FOR ALL FITNESS LEVELS
Simple and easy to use, the Power Puncher™ Trainer can be used by anyone. Whether it's your main source of fitness or a supplement to your current program, once you strap in you will feel the difference.
🥊 LIGHTWEIGHT & COMPACT DESIGN FOR NORMAL MOVEMENTS
Designed with an athlete in mind, the set is small and compact to stay out of the way, only applying resistance where needed. The key to the design is that it allows you to make all the normal movements but with added resistance.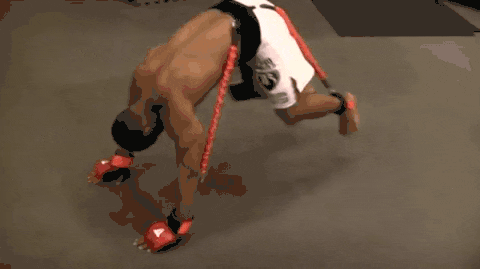 🥊 SUITABLE FOR ANY TRAINING PROGRAM
Use it to enhance your combat abilities, sports-specific or weight training movement. And with the added benefit of burning through those excess calories, Power Puncher™ also makes for an excellent killer-cardio workout.
🥊 HELPS PROTECT AGAINST FUTURE INJURIES
The Power Puncher™ Trainer puts less pressure on your joints and engages your muscles more, leading to stronger stabilizer/support muscles that help to protect you against future injuries.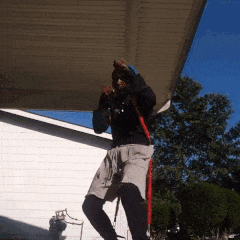 🥊 COMFORTABLE & ADJUSTABLE FIT
The Power Puncher™ belt features extra padding to protect your waist/back against irritation while training. The belt, wrist and ankle straps are easily adjustable, providing you the proper fit to train safely and effectively.
🥊 DURABLE & HIGH QUALITY
Featuring soft high-quality latex, strong rubber and custom-engineered nylon, Power Puncher™ is built to last and safe to use!
✅ FREE WORLDWIDE SHIPPING 
100% Free Standard Insured Shipping anywhere in the World, we've got you covered.
✅ 30 DAY, 100% MONEY BACK GUARANTEE 
If for any reason you feel that this product isn't for you, feel free to send us an email at our store address and we'll promptly refund your money. No questions asked! 
WHAT PROFESSIONAL FIGHTERS THINK

ABOUT THE POWER PUNCHER
Professional MMA Fighter - Omar "187" Hussein
"I personally love the power punch pro because it's light and easy to travel with. The resistance added to the shadow boxing makes you focus on technical mistakes. It helps you tighten up your core and base . I highly recommend it for anyone just getting into combat sports to professionals"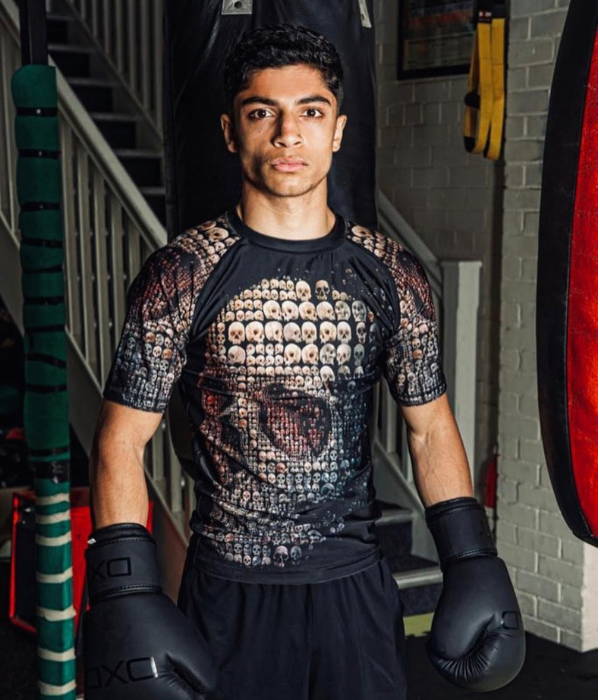 Abdul Khan - England National Boxing Champion
"The power punch pro is brilliant, I feel a lot more sharper and faster after I use it. Less pressure and stress on the body too. Easy to use and can be taken anywhere"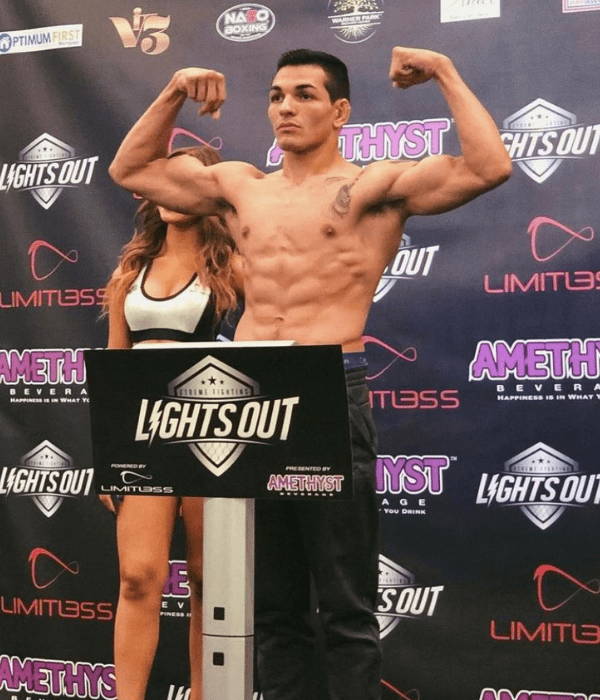 MMA Fighter & Striking Coach Milton "The Diamond" Arguello
"As a life long martial arts practitioner and a professional mixed martial artist I was amused and intrigued by the Power Puncher. It is very rare for a product be specifically designed for martial arts training. It is even more uncommon for them to be practical and easy to use. However, the Power Punch Pro checks off all these boxes for its innovative design, practical use, and most importantly performance enhancement. I am in love with my Power Puncher and it is already a staple in my every day regime."
FAQ
How is the Power Puncher different from a regular resistance band?
Regular resistance bands are great for gaining strength and endurance, however, when it comes to gaining explosive power for combative purposes they can't be as effective as the Power Puncher due to discomfort, bad form, and disoriented angle of resistance.
Other resistance bands simply do not move with you when doing fight specific movements.
What would be the main advantages over dumbbell shadow boxing?
The Power Puncher moves with you and allows you to move freely without constraining your movements.
With dumbbells, it's essentially just a weight at the end of a lever (your arm), which can negatively affect your technique and not as easy to move with.
The power puncher uses resistance attached to your hips and legs so it functions the same way power is generated for a punch 🥊
Will the Power Puncher disrupt my guard?
No, the bands are designed not to apply to much downward pressure when standing in the neutral position.
It will only apply pressure when the limbs are extended, so do not worry about it pulling your arms down.
POWER PUNCHER

OPTIONS
The Power Puncher™ Training system comes in two configurations: 
Beginner:

each band adds

20 lbs

of resistance (100 lbs total)

Advanced:

each band adds

40 lbs

of resistance (160 lbs total)
If you're just starting out on your fitness journey we recommend starting with the beginner set. For everyone else, we recommend purchasing the advanced set.
WHAT YOU'LL GET
4 x High-Quality Resistance Bands

2 x Adjustable Ankle Straps

2 x Wrist Straps

2 x Foam Handles

An Adjustable Waist Belt

A Carrier Bag
OUR PROMISE TO YOU
🔢  FREE Insured Worldwide Shipping: Each order includes real-time tracking details and insurance coverage in the unlikely event that a package gets lost or stolen in transit. Due to high demand in rare cases the delivery time frame is between 6-10 business days. Depending on your location, you may receive items much earlier.
👩‍🔧 24/7 Customer Support: We have a team of live reps ready to help and answer any questions you have within a 24-hour time frame, 7 days a week.
🏅 Safe & Secure Checkouts: We use state-of-the-art SSL Secure encryption to keep your personal and financial information 100% protected.


100% Secure payment with SSL Encryption.
Orders ship within 1 to 2 business days.
FREE WOELDWIDE SHIPPING ON ALL ORDERS.